Cabling services across wider Queensland
If you need reliable telecommunications and network building you can rely on in the commercial landscape, Harcomm has you covered.
Read More
Operating since 2018, we at Harcomm have worked hard to develop a reputation as one of the best providers of commercial and government based telecommunications and networking services, to ensure you and your business run as efficiently as possible at all times.
Professionalism & Experience
When working in the commercial sector or in a government run organisation, you need telecommunications you can rely on. In our opinion, there's no one better than our team at Harcomm.
Our Services
Need a quick quote?
To discuss how we can assist with your latest commercial or government project, speak to our expert technicians at Harcomm today.
Our telecommunications services and products are second to none. We have specifically designed our services to adhere to the highest standards expected by our commercial and Government clients, especially those in the health and education sectors.
With a wealth of knowledge and experience in the telecommunications and networking field, and a commitment to constantly improving our operating procedures and the services we provide to clients like yourselves, we're dedicated to providing you with nothing less than the very best.
All Services
Just some of the work our highly skilled technicians are capable of completing includes:
Structural cabling
Phone, PABX systems and custom switchboards
Design, supply, certify and install data networks
Antenna and wireless networks
Active equipment network installations
Digital signage and audiovisual services
MDF AB jumping
Data infrastructure networks
Blown optical fibre repairs, maintenance and cleaning
Electrical and security services
Long or short term solutions
If you require a telecommunications service that isn't listed above, contact our team of professionals today.
Our Products
Part of providing only the best range of technical services in the telecommunications field means dealing with only the highest quality products available on the Australian market. At Harcomm, we specialise in products by the following leading suppliers:
Harcomm believes in quality
Licensing & Certifications
As professionals in telecommunications and data networking, you can be guaranteed that all our work - regardless of the size of your project - will be completed by one of our fully licensed and highly qualified technicians in adherence with state and national guidelines or legislation.
This is particularly the case when it comes to electrical workplace health and safety, data management and security maintenance.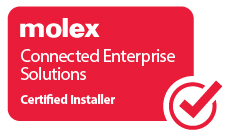 Where We Service
Although our head office is located in north Brisbane, it doesn't mean that you have to be local in order to receive the benefits of our excellent service and knowledge. Our technicians have worked in a variety of locations everywhere from North Queensland to Northern New South Wales.
Why Choose Harcomm?
With over four years of experience, Harcomm's team of qualified and experienced are committed to providing nothing less than the latest in exceptional service. To discuss how we can assist with your latest commercial or government project, speak to our expert technicians at Harcomm today.
Client Satisfaction Guaranteed
As commercial specialists, we understand that the work we do isn't just reliant on your satisfaction but that of your clients as well. So while we're always dedicated to ensuring that we deliver nothing less than the highest quality of service in everything we do, we also want to make sure that you're happy with our work.
That's why customer satisfaction and fostering great reliable relationships with all our commercial and government clients is at the very core of what we do. If, at any time, you are unsatisfied with the service you receive from our team at Harcomm, we will work with you to provide a solution that suits both parties wherever possible.